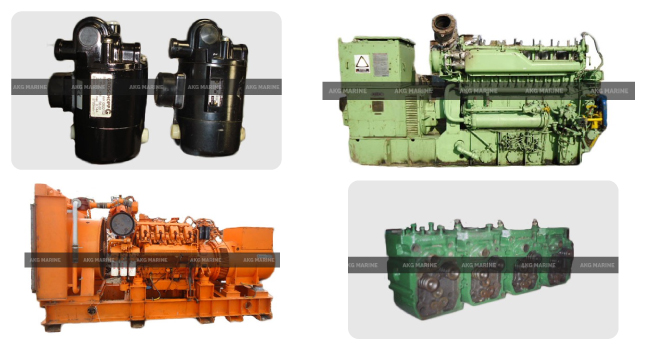 Some tips for Managing Ship Maintenance
2 Aug, 2022  
Having a robust preventative maintenance strategy is the best approach to manage and safeguard your assets, whether you have one ship or 1,000. Ship maintenance plans vary based on the size of your fleet.Having a plan for managing ship maintenance increases uptime, guarantees safety, and reduces expenses over the course of the vessel's lifetime. Many fleet managers and shipowners are converting their ship repair systems to digital ones for user friendliness and team collaboration.The greatest solutions to include in your ship maintenance plan are listed below.
1. Safeguard Your Assets
The main priority is safety, both on and offshore. Additionally, shipowners and fleet managers must overcome this difficulty. Vessels need to have a preventative maintenance strategy in place to continue to be in compliance with the International Safety Management (ISM) Code. This guarantees the safety of your team and your assets in addition to keeping you in compliance.The simplest method to put a maintenance schedule into action is to employ fleet maintenance software, which enables you to quickly check vessels and take corrective action before problems result in unscheduled downtime. Using boat maintenance software, you may remotely report and track vessel issues and create custom forms based on your inspection needs.Using ​​Used Ship machinery parts to replace faulty parts will give your ship a new lease of life.
How to Find the Best Used Ship Spare Parts?
It is difficult to find the right used ship spare parts. This is because it is difficult to find the right seller. When you need a particular used ship spare part, it is hard to find a seller who has it. This is where AKG Marine comes in. AKG Marineis a business that lists used ship spare parts for sale, we deal in Alang Ship Machinery. There are different categories for the used ship spare parts, and AKG Marine has pictures of the used ship spare parts for sale. When you need a used ship spare part, go to AKG Marine to find the right seller for your needs.
2. Plan regular preventive maintenance
In principle, routine ship maintenance should be easy to keep up with. Certain vessels, however, have metres that reset themselves automatically, and manually noting inspections on paper or in spreadsheets might slow down the servicing procedure. You can establish service reminders based on metre readings and engine hour intervals by using preventative maintenance scheduling software. These alerts make sure that your ship never skips maintenance, boosting uptime and seaworthiness with .Using maintenance software, you can also predict when ship maintenance is necessary based on consumption. A routine maintenance schedule makes preventative maintenance more efficient and guarantees that both your vessel's upkeep and your data are current.
3. Streamline the Inspection Procedure
Ship inspections and preventative maintenance go hand in hand. Pre- and post-trip inspections should be carried out to promptly identify and address problems in order for your ship maintenance management strategy to be truly effective.This optimises the uptime of your fleet by enabling your maintenance and operations team to be proactive with their repairs in port. Using an electronic inspection system speeds the inspection process, despite the fact that routine ship inspections may seem boring. Fleets can assess a vessel's condition quickly, upload images and other documentation, and take immediate action on problems when they use configurable electronic inspection forms. By enabling problems to be fixed while the ship is still at sea, integrations like this one hasten ship maintenance. This expedites the planning and carrying out of any extra repairs as soon as the ship is back in port.
4. Improve Your System for Managing Inventory
When you have the appropriate parts on hand, ship maintenance can be finished more quickly. Tracking your parts inventory across various ships and facilities enables you to efficiently take control of your inventory, whether you're servicing your vessels onshore or offshore.In this manner, you avoid wasting money and shelf space on unneeded parts and waiting for necessary parts.Having an online parts database that tracks stock, computes cost, and provides usage information is a terrific way to manage your inventory.You can see your entire inventory in this manner, according to ship or location. The simplicity of reordering is another advantage of managing part inventory with boat maintenance software.By placing orders based on low stock warnings, you may minimise operational inefficiency while avoiding part stockouts and maintaining active ships.
We Bring the best Used Ship Machinery parts for you
AKG Marine has the best used ship machinery parts. The company has a large inventory of Alang Ship Machinery parts, including governors, shafts, gearboxes, turbines, and more. These used ship engine parts are in great condition and can be used for various types of ships. AKG Marine also has a variety of ship machinery parts, including valves, manifolds, and pumps. We have parts for all types of ships, including military, commercial, and personal watercraft. We also have a selection of accessories for each type of machinery.
5. Monitor Operations Information With Electronic Reports
Understanding all fleet activities is a crucial component of your ship maintenance strategy. By keeping track of everything, including operational expenses and maintenance activities, you can give your team insight into how your vessels are being maintained and identify areas for improvement.Your team may maintain proactivity when it comes to ship maintenance by keeping track of your data.Tracking data manually takes effort, and switching between spreadsheets doesn't provide you reports on your assets that are simple to view. A dashboard that gives you a high-level picture of your assets is provided by using a ship maintenance programme, which syncs all of your data in one location.You can also explore specific vessels and their restoration histories. Fleet managers can more easily deploy resources to the appropriate regions by tracking overall operating costs and servicing costs by access with bespoke reporting. You can manage your vessels more effectively if you have the ability to obtain thorough reports of your assets and swiftly make improvements using software.
Conclusion
AKG Marine deals in Alang Ship Machinery for Used Ship machinery parts. We specialize in used ship engine parts, used ship machinery parts and repairs. We have an in-house fabrication and engineering department that can provide a full range of services for your machinery needs. AKG marine as a dealer of Alang Ship Machinery is an industry leader in the supply of marine equipment.