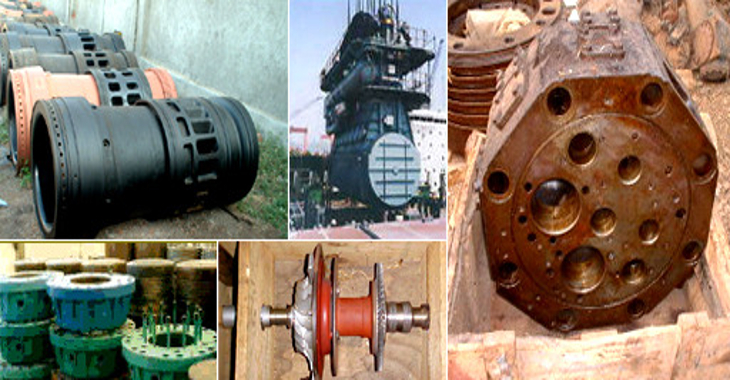 Alang Ship Machinery
30 May, 2019   ARE InfoTech
Are you looking low cost, reliable and quality ship machinery then this blog is definitely for you hence we are providing end-to-end information about Alang ship machinery.
First of all, we would like to introduce our company AKG Marine – a leading supplier of ship spare parts and machinery in India. Our decade's long experience and expertise enable us to choose the right machinery for our buyer. Whether you are looking for a small oil purifier or a large main auxiliary engine we have everything to serve your need. We have been dealing in refurbished ship spare parts since our inception and supplied quality products to Europe, America, Japan, the Gulf, and many parts of Africa. AKG Marine emerges as a reliable name in Alang Ship Machinery not only in India but around the globe.
Used Machinery in Bhavnagar
Alang is a coastal town in Bhavnagar district of Gujarat and known for its used machinery items. Many local and international buyers look up to Alang for quality ship spare parts and thank makes Alang obvious choice for used machinery in Bhavnagar. The constant support from local and central government enable Alang as a major center for ship breaking. There are many yards and companies involve in shipbreaking hence the chances of getting the right product at a low cost is much higher compared to any other part of the world. According to many international reports, Alang now becomes the largest ship recycling yard in the world.
If you are looking for a specific product or ship spare parts, then it is likely to explore Used machinery in Bhavnagar.
How to Approach?
Although we have enough inventory for common products like Main Auxiliary Engines, Main And Auxiliary Engine spare, Oil Purifiers, Fresh Water Generator & Heat exchangers (PHE), Hydraulic Motor and Pump, Governors and Turbo Charger however if you need specific product then you can write us with your specification. AKG Marine holds a strong reputation in along and can arrange product within the desired time. Our products are known for quality and affordability and our customer retention ratio is 100%, which means if you buy from us you will defiantly look up to AKG Marine for your other sourcing needs.
To know more about the Alang ship machinery range and product availability feel free to call us anytime, one of our sales representatives will be happy to assist you.
AKG Marine provides a comprehensive range of used machinery, however you are unable to find the used ship spare part you are looking then contact us and we'd be happy to assist with your inquiry.