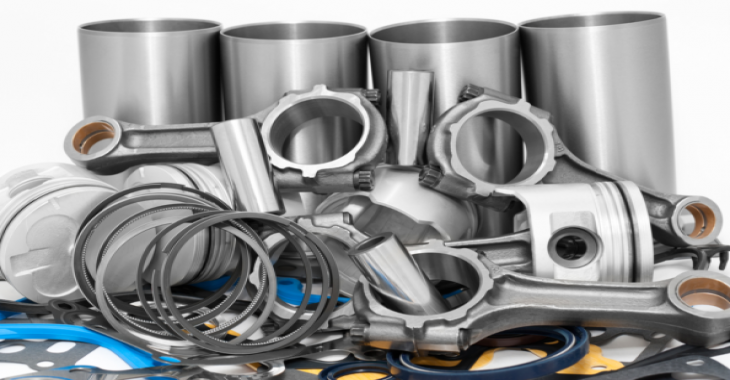 Alang Marine Supplier
18 Feb, 2019   Ashafak Shekh
Gujarat is the most renowned state for business especially trade and export. Being the coastline state and friendly business policies Gujarat is always a darling destination for the business community. Whether it is import/export, trade or reconditioned spare parts Gujarat is one stop solution for business needs. Alang is a small coastline town in Bhavnagar district of Gujarat and emerges as a leading marine supplier destination in India. You will get plenty if marine suppliers in Alang for various kind of products e.g. – machinery, furniture, and scrap. As a leading Alang marine supplier, AKG marine considered one of the best destinations for reconditioned ship spare parts. In a short span of time, Alang becomes the most visited ship spare supplier destination and many local and international companies are purchasing reconditioned ship spare parts from Alang.
Ship Spare Supplier
Unlike other Alang marine supplier, AKG Marine does not focus on commercials only, however, our prime focus on quality check. Whether you are buying Auxiliary Engines, Oil Purifier, Fresh Water Generator, Marine Hydraulic Motor Pump, Marine Governor, Heat Exchangers or Turbochargers AKG Marine is the name of trust and quality. It is very hard to choose the right Alang Marine Supplier when you have multiple choices however there are many reasons to choose AKG marine –
Experienced Team
Quality Assured Products
Lowest Price Guaranteed
Fastest Delivery Time
Customer Loyalty Discounts
Above qualities and unique selling points make us the best Ship Spare supplier in entire Alang region.
The Final Say!
AKG Marine always believe in product quality, customer care, and long term business relationship. If you choose us as your next ship spare supplier we will assure you that you wouldn't get disappointed. We have earned reputation by years of hard work and that reflects in our each business deal. Whether you are a local Indian company or International buyer we will provide the best support to our every customer on uttermost priority. To know more about various ship engine spare, their specification and price contact us today, one of our customer friendly sales representatives will be in touch with you for further assistance.
AKG Marine provides a comprehensive range of used machinery however you are unable to find the used ship spare part you are looking then contact us and we'd be happy to assist with your inquiry.