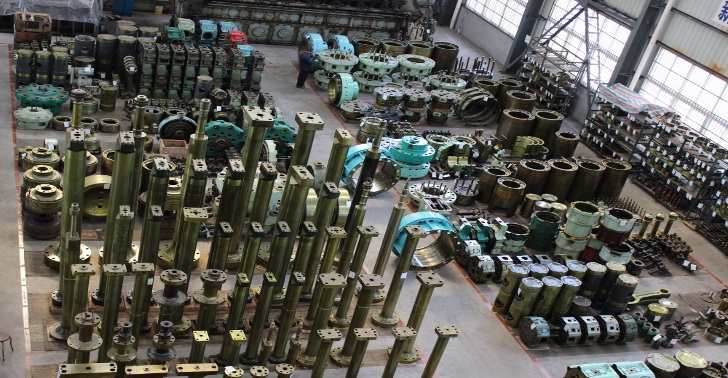 Alang Marine Spare Parts
21 Feb, 2019   Kruti Varma
Gujarat is a well-known state for business, especially for trading and exporting purposes. Hence, it is the best-known destination to buy ship spare parts from India. AKG Marine is one of the most trustworthy suppliers of Spare Parts, of various types of Marine and Industrial Separators/Purifiers, Marine Auxiliary Engine Spares, Marine Automation, Marine Hydraulic, etc. We offer Alang Marine Spare parts for most makes and types of Main Auxiliary Engines equipment such as pumps, compressors, turbochargers, and purifiers down through the entire spectrum of maritime on-board spare part requirements, at the most competitive prices and with the shortest available waiting times. As a most leading Alang Spare Parts Supplier, AKG Marine provides the best quality service with professionalism, reliability, and competitiveness.
Marine Spare Parts
We are specialized in Alang Marine Spare parts trading. We are fully acquainted with shipboard machinery such as Main and Auxiliary Engine Spares, Fresh Water Generator and Heat Exchangers, Governors, Turbocharger, Hydraulic Motor and Pump, Oil Purifier. We have been serving our clients with high-grade quality and durable range of products in different parts of the world. We are the most reputed companies in Alang Spare Parts Supplier providing high-quality ship spare parts.
Every product we offer is of good quality, original and in working condition. We can supply a wide range of genuine machinery and spares in good & re-usable condition. Our aim is to offer competitive prices to our valued customers and overseas buyers. Following are the main important reasons why to choose AKG Marine-
Well Experience.
Best and Competitive Prices.
Professional Care and Expert Handling.
Provide Quality Services.
Multi destination delivery facility for order from one buyer.
We ensure the standard quality of our Alang Marine Spare and equipment according to the buyer's specifications and requirements.
The Final Say!
AKG Marine is a highly competitive supplier of Alang Marine Spare. Our goal is to meet our client's requirements for a quality product, fair prices, and timely delivery. Our spare parts run through high-quality inspection to ensure we produce perfectly compatible parts with assured durability. Our prices are globally competitive and meet the demands of the national and international market. We appreciate the opportunity to earn your business. If you have any query, please don't hesitate to contact us.